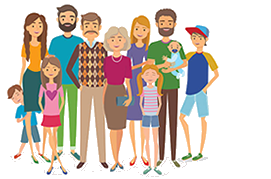 Our private scenic tours include a lot of variables. Be sure to reach out to us for vehicle options, pricing and availability.
Hourly Charters Available
Niagara Fun Tours offers a wide range of vehicles to choose from when it comes to private scenic tours of Niagara.
Door to door pick-up and drop-off from any address in the Niagara Region, with anytime pick-up
Scenic drive along the Niagara Parkway with sightseeing stops along the way
Your choice to visit local attractions like the Hornblower Cruises, White Water Walk, Whirlpool Aerocar & more!
Visit a working
Chocolate Factory
Make a quick stop in the quaint town of St.Davids, ON located on the outskirts of Niagara-on-the-Lake to The Chocolate Factory Experience
Complimentary guided or self-guided factory tours available
Free chocolate samples
Large onsite chocolate store
Taste & Tour a
Working Winery
Choose to visit an actual working winery in the heart of Niagara's wine country. See first hand how the grape is transformed in to aromatic fruitful Niagara Wines.
Ask us about wineries offering complimentary sampling & guided tours
Included with every Charter
Door-to-door transportation
All of our private charter rates included door-to-door pick-up and drop-off out of the Niagara Region. For options outside of Niagara, please email our staff
Sightseeing while on Tour
Niagara Fun Tours offers an amazing scenic drive along the beautiful Niagara Parkway. Making scenic stops along the way
If your group would like to visit a popular Niagara Falls attraction, allow Niagara Fun Tours to plan your arrival and make the necessary reservations.
Duration required at attractions
Each Niagara Falls attraction is different when it comes to how much time your group will require. Always best to contact our office for further details
Is there anything Free on this tour?
Yes. We make a quick stop at a local chocolate factory in St.Davids ON. Enjoy complimentary chocolate samples. Wine tastings are also complimentary at specific locations.
Working lunch in to your itinerary
Feel free to work a quick lunch in to your guided Niagara Falls Scenic Tour. We can help recommend a wide variety of options, based on budget and taste
Switching vehicles if your Group size changes
We understand that group sizes can change at any given time. Combined with our flexible cancellation policies, feel free to enquire changing the size of your vehicle. Based on availability at time of request.
Credit card information is required to hold a vehicle. No deposit required.
Major credit cards accepted for payment (VISA, Mastercard & AMEX). Cash payments & E-Transfers are also acceptable forms of payment
Credit card transactions and e-transfer payments are executed the week leading up to your tour date
Cancelling Vans & School Buses:

No Penalty with minimum 10 days notice of cancellation
50% of charter fee is billed for cancellations received minimum 5 days prior to tour date
100% of charter fee is billed for cancellations received within 4 days of tour date

Cancelling Limousines & Shuttle Buses:

No Penalty with minimum 21 days notice of cancellation
50% of charter fee is billed for cancellations received within 14-20 days of tour date
100% of charter fee is billed for cancellations received within 13 days of tour date

To cancel a private tour booking, Niagara Fun Tours requires notice by BOTH phone & email
Changing the size of a vehicle is only an option if there is availability at time of notice
Delays in pick-up can affect your tour itinerary, so be sure to contact your driver as soon as possible. Niagara Fun Tours is not responsible for lost reservation times due to late pick-up