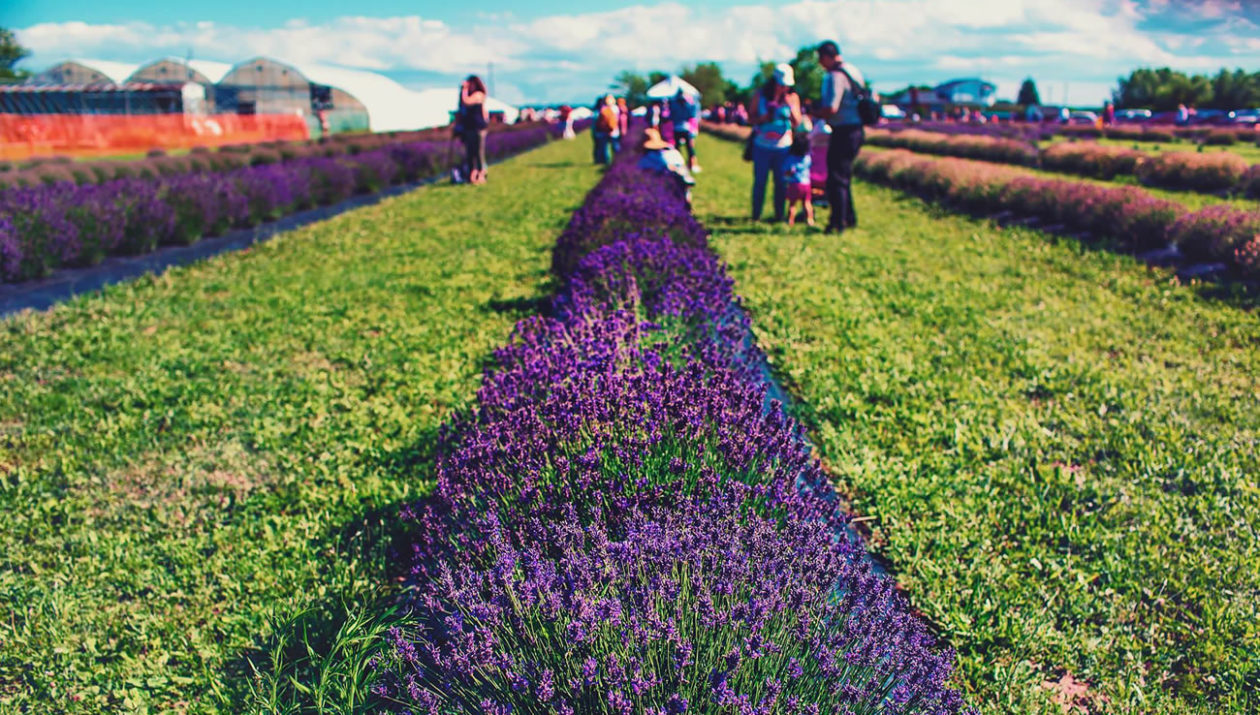 Located along Niagara Stone Rd. in Niagara-on-the-Lake, the NEOB is a working farm offering guided tours, sampling & shopping
NEOB Niagara Lavender Farm is one of our more aromatic options when it comes to bonus stops. Upon your arrival you can make your way over to the lavender field where you can choose to take a self-guided tour. After your tour be sure to stop in their boutique store where you will find a wide assortment of Lavender products.
From oils to shampoos, your Niagara Wine Tour is not complete without a stop at one of Niagara's hidden gem destinations.
What's Included in your Bonus Stop:
Enough time to take the self-guided tour of their lavender farm. Cost of tour extra and payable upon arrival
Visit their onsite boutique Niagara Lavender Store packed with all things Lavender...and more
Additional souvenir shops onsite as well
Shampoos, body wash & Conditioners
Essential Oils & Tinctures
Candles & Incense
Sprays & Home Cleaning
Located at this Facility: