Starts Friday, November 3rd
Warm up this winter with multiple wine tastings on the Winter Version of our popular Niagara Wine Tour with Transportation. Join us each weekend, November thru March, for a day out in Niagara's Wine Country. From wine tastings to chocolate sampling, this tour has it all. Seats are limited, book today!
Guided Tour with Transportation Includes
Operates Fridays, Saturdays & Sundays November - March 2024
Pick-up starts: 9:45 a.m.
Two pick-up options in Niagara Falls & One pick-up option in Niagara-on-the-Lake
Visit THREE wineries in the Niagara Region
Complimentary tastings at each stop
Guided Chocolate Factory Tour with complimentary samples
Stop for lunch at a winery restaurant (cost extra)
Cost per person - $115.00 (+HST)
Places we visit on this tour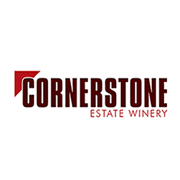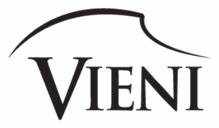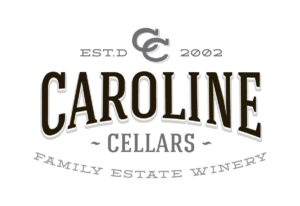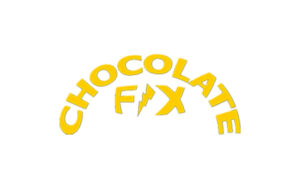 Caroline Cellars Winery & Farmhouse Cafe
Visit one of Niagara's best kept secrets when it comes to family owned and operated wineries - Caroline Cellars. Staff & family welcome you upon arrival with a round of complimentary wine tastings - your choice! Followed by lunch at their Farmhouse Cafe*.
What to expect at this location:
Caroline Cellars welcome committee gets you settled in upon arrival
Your choice of up to four wine tastings each - including Icewine
Move next door to their spacious Farmhouse Cafe for lunch*
Shop in their onsite wine boutique store
Ask about amazing bottle deals and case offers.
Amongst the vines. Grab some great pics of this beautiful family operated winey & vineyard
Sampling at winery: 20-30 minutes
Lunch at Cafe - 60-85 minutes
*Cost of lunch is extra. Pre-order your meal upon arrival. Casual dining indoors or outdoors, weather premitting. Duration of stay can fluctuate.
Guided Chocolate Factory Tour
Of course their is chocolate! To help enrich both your overall tour experience and your wasteline, take advantage of this one-of-a-kind stop in the quaint village of St.David's, ONT.
What To Expect from this Stop:
Enter this marvelous facility at the start of their chocolate factory floor
Enjoy a 15 minute guided tour of their working factory floor*
Complimentary samples offered at the end of the tour
Shop in the large chocolate boutique store
Ask for larger bags for multiple purchases, plenty of room on board for storrage
Duration of Stay: 30-40 minutes
*Duration of stay can fluctuate. Niagara Fun Tours is not responsible for melting or misplaced chocolate. 
Tour Pick-up & Drop-off Details
This tour offers Two pick-up options in Niagara Falls and One pick-up option in Niagara-on-the-Lake starting at 9:45 AM
How do I choose my pick-up location?
Once you book seats with us, we allow you and your group to proceed to any of our pick-up options on the day of your tour. Our driver goes to ALL pick-up spots no matter what
How many people are allowed on your tour bus?
Our large multi-passenger motorcoach touring bus can fit up to 56 people. We also operate smaller vehicles as required.
How long can the pick-up and drop-off process take?
Each public tour is different when it comes to how long it takes to pick everyone up. Expect anywhere from 20-30 minutes for both the pick-up and drop-off process
What do I do if I am running late for pick-up?
We ask all of our guests to arrive at least 5 minutes prior to our posted departure times. If you cannot make your preferred pick-up location, please proceed to the next feasible pick-up option
How do I cancel my tour reservation?
We allow all of our public Niagara Wine Tour guests to cancel their booking up until 5 days prior to their tour date, without penalty. Please take a few minutes to review our Cancellation Policy
How many free samples can I expect while on tour?
Each stop is different when it comes to the type of wine they pour and the quantity of samples. Most places we visit offer 2-4 complimentary samples per person, with the option to purchase additional tastings or wine & beer by the glass
Public Tour Cancellation Policy
All public tour reservations can be cancelled up until five days prior to tour date, without penalty
Voucher Holders (ie. Groupon, Travelzoo):

Email us within four days of your tour date with your request to change, cancel or modify your reservation
Quote your tour date, name of booking & number of seats booked
You can choose to rebook another date or seek compensation from the voucher company for reimbursement on your unredeemed voucher

Voucher Holders: If you cancel after 5 days notice, Niagara Fun Tours will redeem your voucher and collect any outstanding taxes / fee's

PLEASE NOTE: You can still rebook another tour date at the rebooking fee of $25.00 per person (+HST)
Non-Voucher Holders: If the cost of your tour is being billed by Niagara Fun Tours:

Email us within seven days of your tour date with your request to change, cancel or modify your reservation
Quote your tour date, name of booking & number of seats booked

Non-Voucher Holders: Late cancellations will be billed up to 50% of the cancelled amount
Niagara Fun Tours accepts the following methods of payment for booking fee's and taxes owing on vouchers:

VISA, AMEX & MC
E-Transfers
Cash Payment (upon approval by Niagara Fun Tours)